IEEE Best Paper and Best Presentation Awards go to BAU!
At the 12th IEEE IEMCON conference held in October 2021, Canada, our faculty's Software Engineering Instructor Duygu Çakır, 3rd year Computer Engineering student Görkem Yılmaz and Artificial Intelligence Engineering Department Head Prof. Dr. Nafiz Arıca won the "Best Paper" award in the category of "Image Processing and Multimedia Technology" with their paper titled "Facial Action Unit Detection with ViT and Perceiver Using Landmark Patches".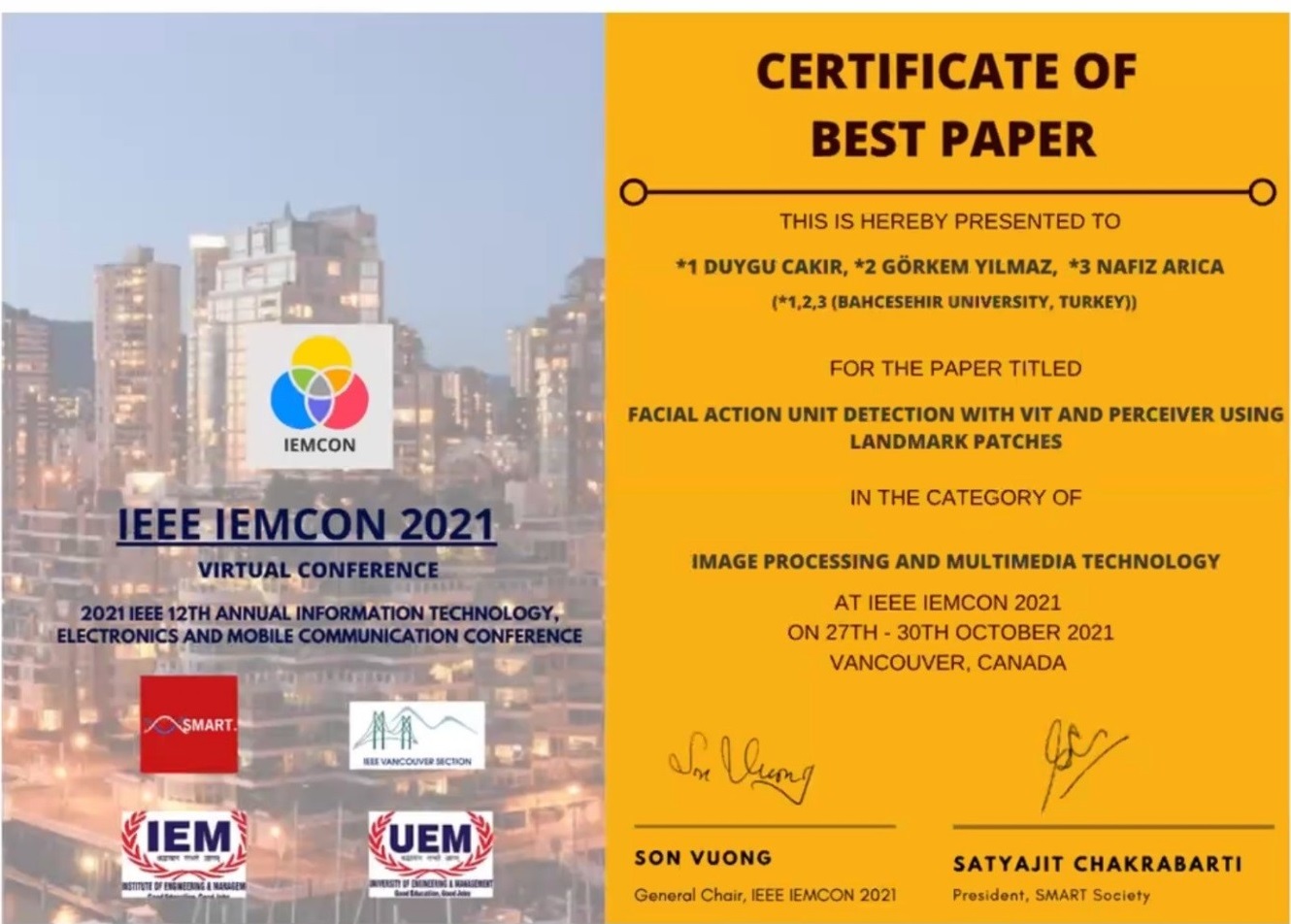 Our instructor Duygu Çakır, who presented the study at the same conference, won the "Best Presentation" award in the same category.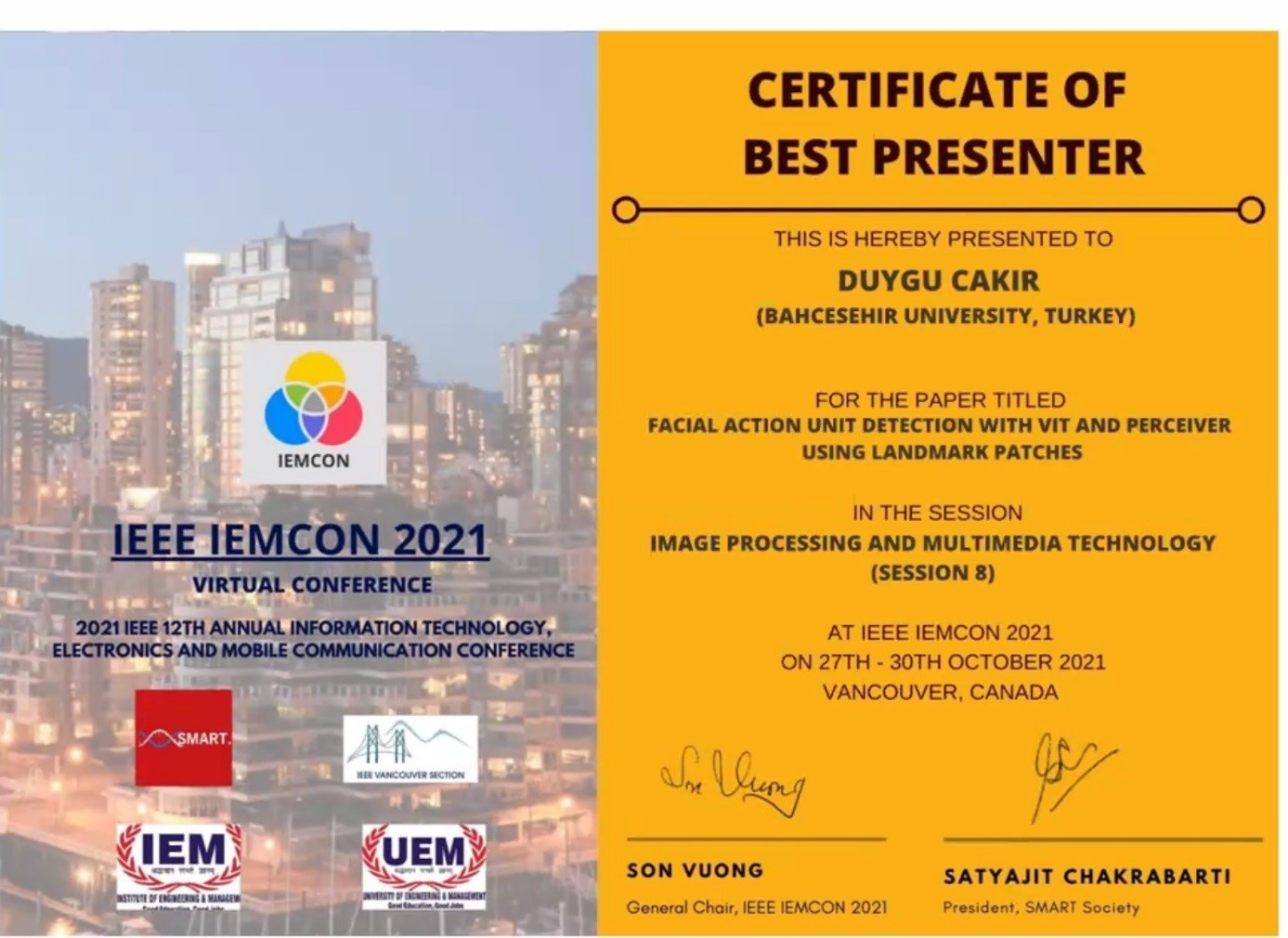 We congratulate our esteemed faculty members and student and wish them continued success.